Riverstone Advisors, LLC – Investment Mgmt
480 W Mill St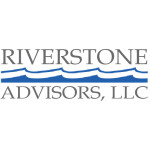 At Riverstone Advisors, we create and manage investment portfolios to help our clients plan for the future.
Whether you are buying your first home or planning for the steps toward retirement, we work with you to create a portfolio and a plan that matches your needs.
When you look at a portfolio, you may see just stocks, bonds and funds. We see deeper into layers of risk and return. We see structure that tells us what the potential risk/return is. We believe this skill produces better results.
Our service is about vision, sound advice and strategies that result in a portfolio that performs and a financial plan that works for you.
Map