McKenna: Dec-O My Pumpkin
October 15, 2018 @ 11:00 am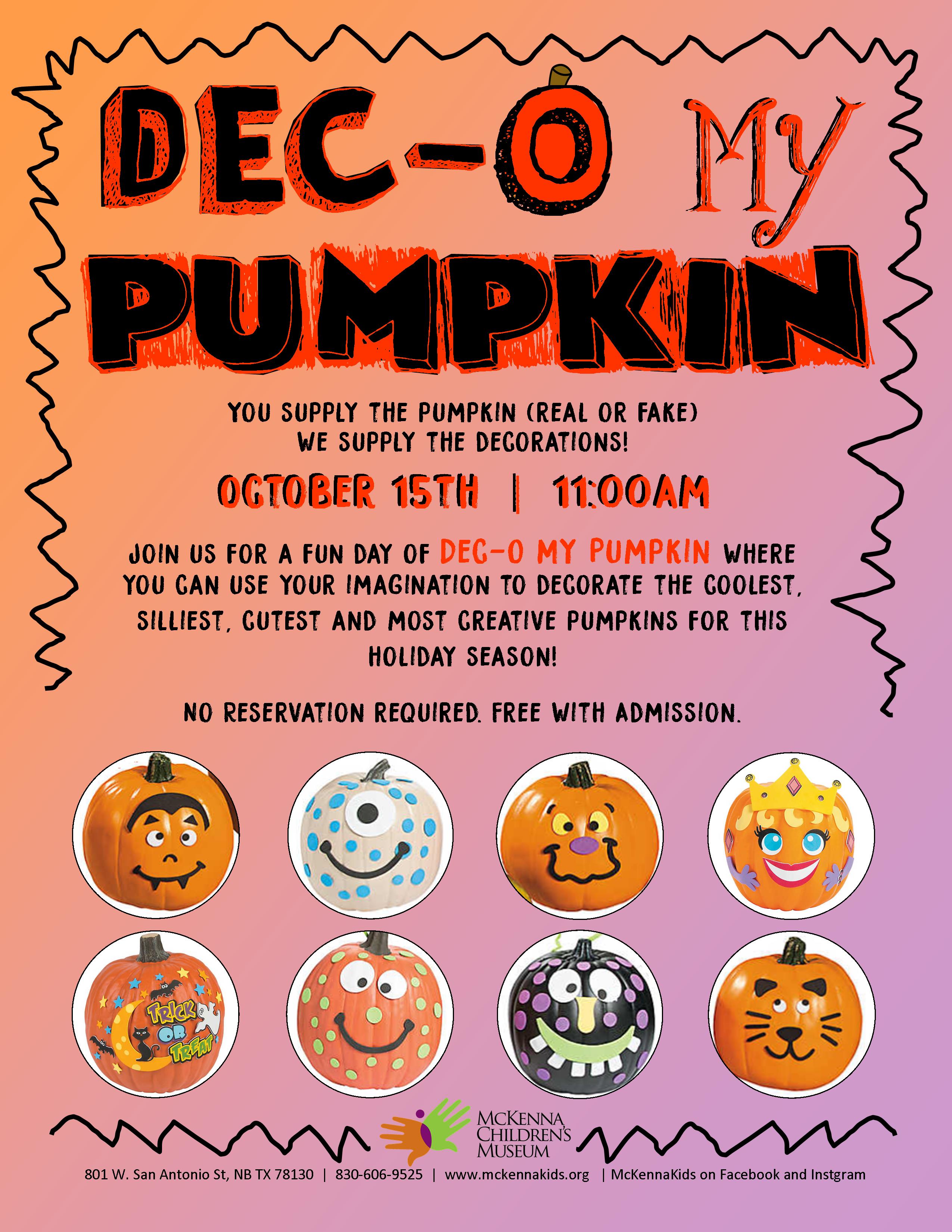 Dec-O My Pumpkin
You supply the pumpkin (real or fake). We supply the decorations!
October 15th   |  11:00AM
Join us for a fun day of Dec-O my Pumpkin where you can use your imagination to decorate the coolest, silliest, cutest and most creative pumpkins for this holiday season.
No reservations required. Free with admission.