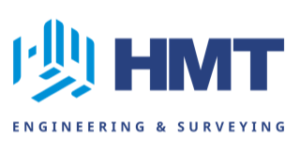 Beyond their professional, nationally renowned services, HMT Engineering and Surveying is focused on giving back to the community. "I grew up in New Braunfels. It is my turn to make sure the next generation has the same opportunities that I had," says Stephen W. Hanz, Chief Operating Officer, and Partner of HMT.
Most recently, HMT tackled a difficult drainage project for Connections Individual and Family Services at no cost. "It was a fairly complicated project in trying to figure out how to get a parking lot that was continuing to fill with water and drain into our building to drain without flowing into the street," Kellie Stallings, CEO of Connections explains. "I thought they were going to have to tear out the parking lot and start over, but they were able to come up with a way that drains into the garden area next to the parking lot, and it has been working perfectly. It's kind of an art piece."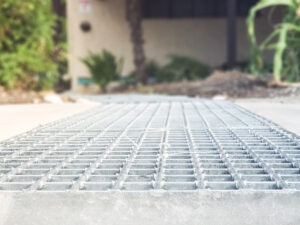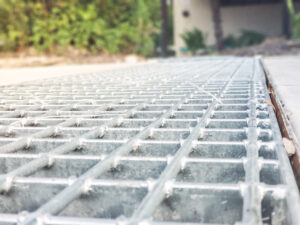 Stallings went on to further describe the exceptional work and loyalty of HMT's team members. "One of the things that I really like about the company is that they put their spiritual faith and concern for members of their team first. They think of every customer and every project that they're doing through that faith lens and try to figure out, as a business, 'How can we make sure we're taking care of our employees? What's going on after they leave work at the end of the day? How are their families and how can we help?'" Echoing her acknowledgments, Hanz explains: "We lead by example. Our employees share the same sense of reward. They're very proud of where they work and our drive to give."
But their charity doesn't end with Connections. HMT also did free landscaping work for the Crisis Center of Comal County. During the COVID-19 pandemic, employees volunteered to work a day at the New Braunfels Food Bank, unpacking and donating food, stocking shelves, unloading the trucks, and sweeping floors. The company gives to myriad charities including Chosen family services, and Hanz serves on multiple city boards including the Sophienberg Museum, the Brauntex Theater, Comal County Fair, Wurstfest Association, and the New Braunfels Chamber of Commerce. "We're constantly giving to the community," Hanz says. 
"They really work hard to work hard to impact our community," Stallings explains. "Their leaders work hard to take that approach with everything they get involved in and how they're committing their time. They also make sure that their time commitment doesn't take away from their relationships with God and their relationships with their families."
HMT Engineering and Surveying is one of the leading firms in South Texas since 1977. With a team of over 40 professional engineers, surveyors, AutoCAD technicians, and five field crews, they've had a hand in expanding and shaping much of the southern Texas businesses and communities for four decades. You may have seen their work most recently on the new Comal County Jail, the new New Braunfels police department headquarters, the new New Braunfels Utilities main campus, and the Waterway Lane extension in Gruene, Texas.
Written by: Catherine LaCroix