Gift giving provides a warm glow that feels better than receiving and it lasts longer. It's the satisfaction that can only come from personally making someone else's day and witnessing the appreciation. Spending money on others rather than using it for personal benefit makes you just feel good.
When you support downtown New Braunfels' businesses, those psychological benefits are enhanced through such things as more convenience, a better level of service, access to unique products that you usually can't find elsewhere and by helping make New Braunfels a better place to live. Buying local also means more revenue stays in the community. A recent study found that, on average, for every $100 spent at a local business, $68 remained in town as opposed to only $43 spent at a chain retailer.
When you personally know the people in the business you're transacting with, you enjoy a connection not found otherwise. Local businesses give a community a unique flavor. The combined presence of New Braunfels' many downtown businesses make it different from every other town in the world. By supporting those businesses you ensure that distinctiveness is preserved.
Local business owners are directly connected to every customer and employee in the store. That leads to a personal approach that often means any desire you have is taken seriously. They know the products you buy or the services you request on a regular basis and can tailor services to make your experience even better.
Here are just a few suggestions for your holiday shopping this season that will make you feel good all year long from members of the New Braunfels Downtown Association.
For Her:  With a host of unique boutiques downtown you are guaranteed to put a smile on your fashionista's face.
Dancing Pony at 249 W. San Antonio St. has an exquisite line of Hobo wallets and handbags that stay true to the traditions learned from a lifetime of leather craft and an unwavering commitment to create leather goods that only get better with use and wear..
The Crossing at 322 W. San Antonio St. has fabulous clothes, shoes, scarves, jewelry and more. The staff is knowledgeable and helpful. You'll love The Giving Wrap, knitted from recycled yarns with colors from subtle to vibrant. No two are alike. Each wrap is unique, much like the person wearing it.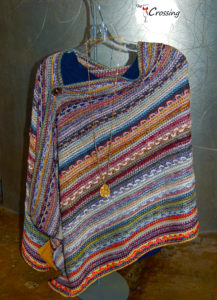 Alibi Boutique at 339 Main Plaza has an exclusive Kendra Scott jewelry collection and fashion accessories that make you feel like your most confident self.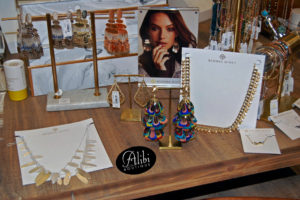 For Him:  It's an old wives tale that guys are hard to shop for. There are plenty of places to find just what the man in your life is looking for downtown in New Braunfels.
Muck & Fuss at 295 E. San Antonio St. Your guy loves t-shirts, you know he does. It's his ultimate fashion statement. He will also love a gift certificate to New Braunfels' newest hangout featuring 26 craft beers, from both local and national breweries, not typically available in Comal County.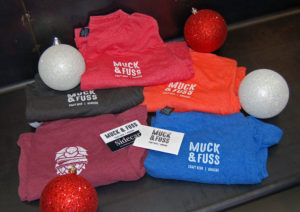 Downtown Social at 386 W. San Antonio St. Men love to compete and have fun and that's what Downtown Social is all about. A gift certificate in any amount is jam packed with all the entertainment you need for a great time. Great looking hats and t-shirts are also available.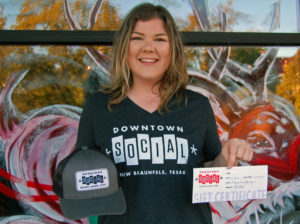 For the Kids:  Boys and girls of all ages will have a very happy holiday when you find just the right gift for them here in Downtown in New Braunfels.
Got Toys at 180 W Mill St, Ste 200 has always strived to find unique toys and gifts that put a smile on everyone's face. The hottest toys this year are the plush animals covered with sequins called Flippables. When you pet the sequins they turn over to reveal a different color. And, yes, they have Unicorns!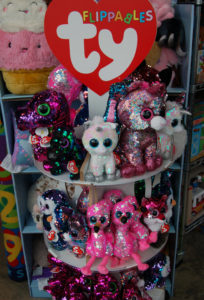 For Those Who Love Entertainment:  The reputation is spreading throughout the Hill Country and all of Texas that some of the best theatre, music, concerts, comedy and entertainment can be found right here in Downtown New Braunfels.
Brauntex Theatre at 290 W. San Antonio St. has a Season Package experience that offers a wide variety of entertainment at a fraction of the cost. With flexible package options, you can enjoy discounts to your favorite shows of the season.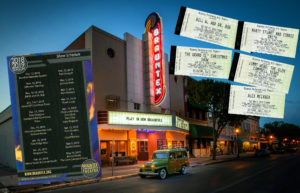 Circle Arts Theatre at 124 Elizabeth Ave. has 2019 Season Flex Packages now on sale. New this year are two ticket package sizes that should suit your every need. Shows include: 9 to 5- the Musical, Come Back to the Five and Dime Jimmy Dean Jimmy Dean, Singing in the Rain, Let's Murder Marsha and The Little Mermaid.
For the Hard to Shop For:  At a loss for what to get for someone on your shopping list? Come downtown and just look around. Ideas spring up magically before your eyes just like deer on residential avenues.
Sophienburg Museum Gift Shop at 401 W. Coll St. carries t-shirts and New Braunfels' souvenirs as well as many Christmas and gift items. Check out the large collection of historical books, ornaments and holiday decorations.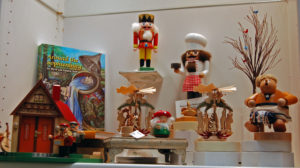 2tarts Gift Shop at 139 N. Castell, Sweet 300 is not only the "sweetest" little bakery in town but they also have fun and creative gifts for the holidays. You can find Christmas socks, antler hats, holly hair clips, festive decorations and all sorts of truly different gifts along with delicious pastries and coffee to revive you if the shopping wears you down.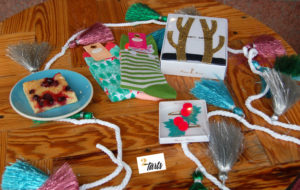 For the Wine Lover:  What makes the season jolly and bright? Wine does of course and you can find a great selection in Downtown New Braunfels.
Water 2 Wine at 185 S. Seguin Ave. starts with custom holiday labels for that personal touch. Or check out the unique ornaments, decorations and gift bags. Water 2 Wine has a great supply of gift ideas. It's an ideal place whether you want just one or two bottles, or an entire batch of wine. Your imagination is the only limit!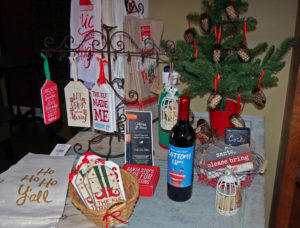 For the Foodie:  The holidays are almost always immediately associated with good food. There is a delectable number of places to choose from when you come Downtown.
Krause's Café at 148 S. Castell Ave. serves breakfast, lunch, and dinner in their Biergarten or dining room. There are 70 drinks on tap and the menu has something for everyone featuring German and American fare made with fresh, local ingredients. A gift certificate, in any denomination, would be a welcome gift.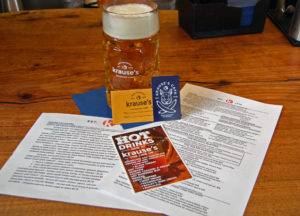 McAdoo's Seafood Co. at 196 N. Castell Ave. is an upscale family dining restaurant that serves fresh seafood with a Cajun influence, located in the historic post office building in the heart of Downtown New Braunfels. Check out the fresh daily oyster bar and for yourself and grab a gift certificate for that special person on your gift list.